SCIENTIFIC-TECHNICAL TRAINING WEBINAR
WEDNESDAY, MAY 31, 8:45 P.M.
Integrated medicine in accompanying and caring for the cancer patient: from prevention to integration in the care pathway and follow-up. The INTEGRATED ONCOLOGY model.
TOPICS COVERED DURING THE WEBINAR:
Definition of the concept of "ONCOGEN MOSAIC."
Practical application of the "mosaic" model
oncogenic" in clinical activity and care at the various stages of the natural history of the disease, from prevention to active pathology.
The areas of integration in oncology.
Drainage concept
Review of herbal medicines
WEBINAR RESERVED FOR HEALTH PROFESSIONALS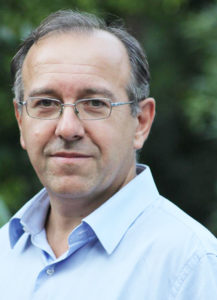 Dr. Luca Imperatori
Born in Fano (PU) in 1962, he graduated in Medicine and Surgery in 1990 and specialized in Medical Oncology in 1995. Focuses on both cancer treatment and cancer prevention. He works as a Medical Oncologist at the Presidio of Fano, where he is in charge of the Simple Operative Unit of "Integrated Management of Head and Neck Tumors." Since the early 2000s, he has approached the topics of Integrated Medicine and Non-Conventional Medicine, acquiring a diploma in Phytotherapy at the Italian Society of Phytotherapy (S.I.F.I.T.) (2006), in Homeopathy Homotoxicology and Integrated Medicines at the Noble Homeopathic College (2011), and in Homeopathy at the S.M.B. (Biotherapeutic Medical Society) School of Homeopathy (2013), with a view to selecting the right and appropriate integrating role of these disciplines in the management of human pathologies. Convinced of the important role of nutrition, in the prevention of chronicodegenerative diseases, in positively or negatively influencing their course, and in reducing the risk of relapse when the disease has been overcome, he has been involved in human nutrition in its theoretical-practical aspects for many years.
His commitment to study and his experience, led him to hold Lectureships at the University Master's Degree Course in Integrated Oncology University of Rome Guglielmo Marconi, at the University Master's Degree Course in Phytotherapy, University of Siena – Department of Physical, Earth and Environmental Sciences University of Siena, the University of Siena, the Polytechnic University of Marche UNIVPM.
He has co-authored national and international books and publications.